America's Best Startup Employers 2022
Wheel
For the third time, Statista, in cooperation with Forbes Media, has identified the 500 Best Startup Employers by analyzing more than 8 million datapoints. The data is gathered via a social listening campaign and extensive desk research.
Do you work at Wheel?
Contact us to us claim your award, your company profile page and more.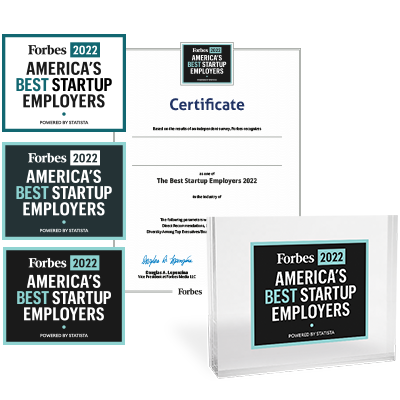 Wheel is also featured on these lists
Country
Employer
Media Partner
Topic
Do you have questions about your ranking, our projects,
or why you're not on the list?
Ask us. We're happy to help.
Recognizing the Best
Statista R is dedicated to finding and recognizing the best in class with its independent approach to data collection and evaluation. Whether employer brands, law firms, management consultancies, e-commerce or products - each of our market analyses, rankings, top lists and ratings are produced completely independently and with sound methodology.