America's Best Employers for Women 2023
Based on an online survey of over 60,000 employees working for companies employing at least 1,000 people in the United States, America's Best Employers for Women were awarded for the sixth time in cooperation with Forbes.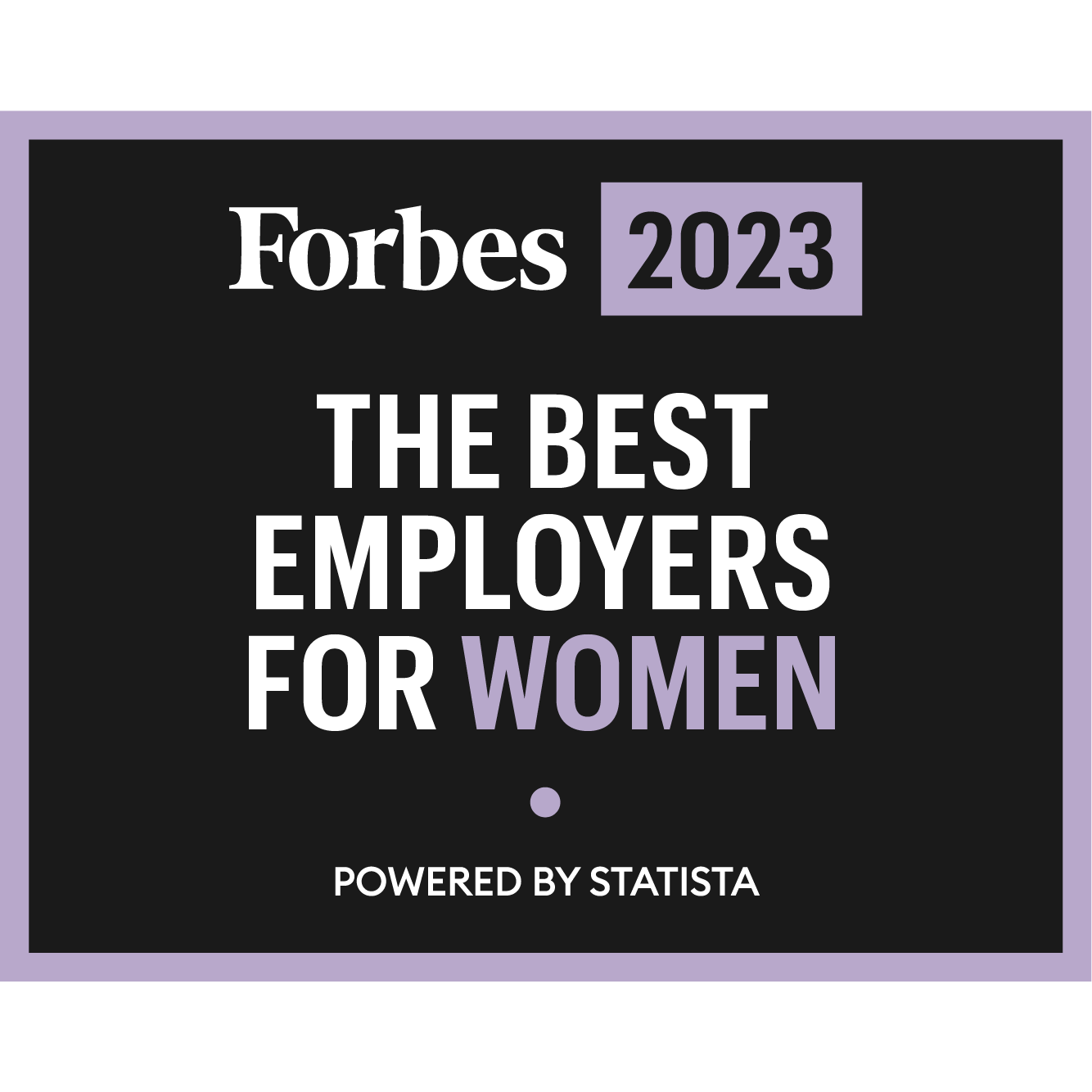 List of America's Best Employers for Women 2023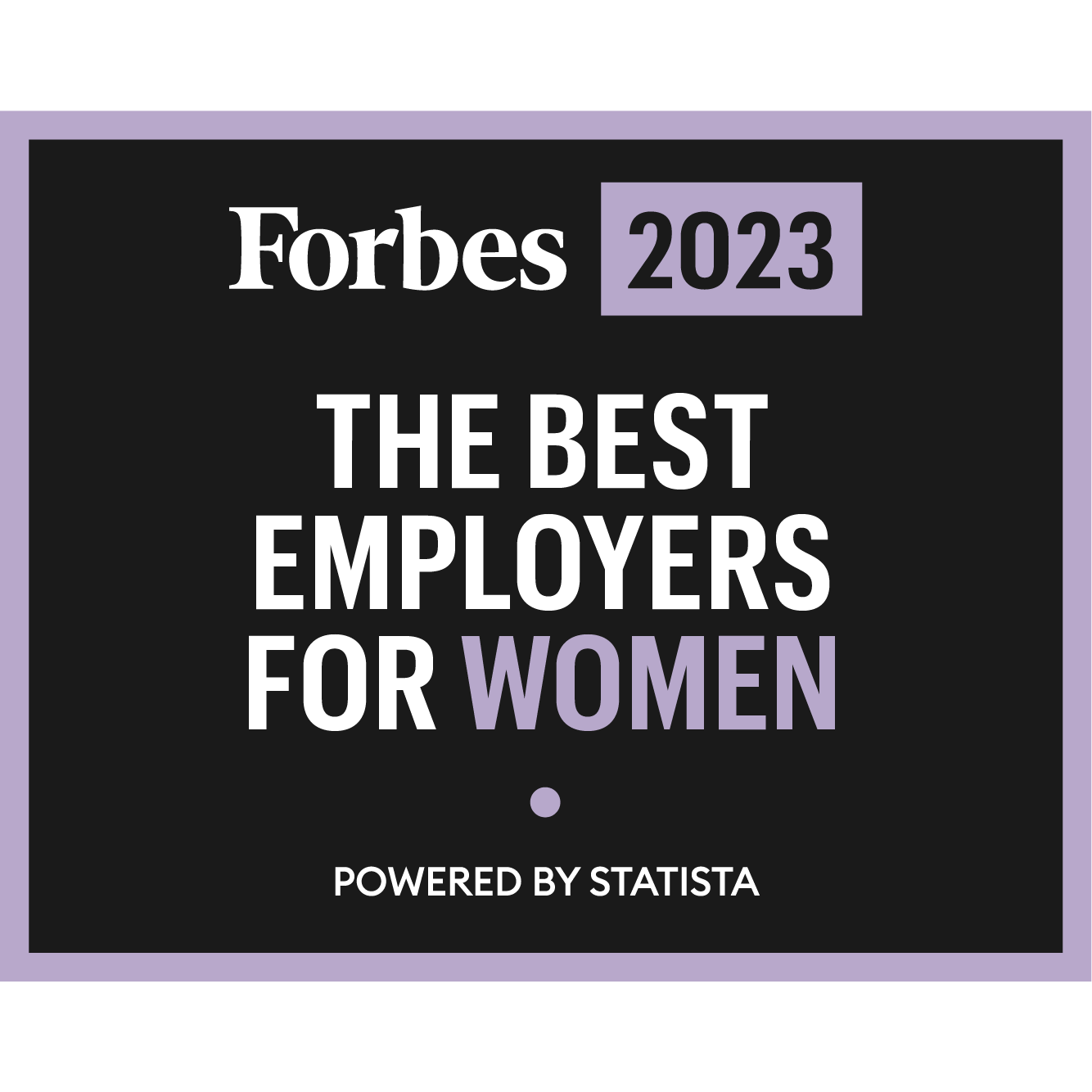 Did your company make the list?
The "Winner's Portal" for award-winning companies offers a unique overview of the use of the official employer certificate as well as the terms and conditions and a personal contact.
The ranking for America's Best Employers for Women 2023 is based on an independent survey of employees who are women. The survey was conducted via online access panels.
More than 3,000 employers with 1,000 or more employees in the US were identified for the survey. This was done through comprehensive desk research of numerous sources (industry associations, trade journals, economic research institutes, etc.) as well as the previous year's list.
Our scoring model is based on independently collected survey data from employees in the US. This data is divided into several assessment dimensions.
Score breakdown

Score
breakdown
On a scale of 0 to 10, respondents indicate how likely they are to recommend their own employer to friends or family – with 0 being the worst and 10 the best.
Respondents indicate the industry they work in. Based on this, each respondent is shown a selection of employers who are active in the given sector. Respondents can then voluntarily recommend or advise against employers from the list.
A detailed report on our methodology for the "America's Best Employers for Women 2023" is available.
Forbes Media is a global media, branding and technology company, with a focus on news and information concerning business, investing, technology, entrepreneurship, leadership and affluent lifestyles. The company publishes Forbes, Forbes Asia, and Forbes Europe magazines as well as Forbes.com.
Do you have questions about your ranking, our projects,
or why you're not on the list?
Ask us. We're happy to help.