Introducing: Global Hospital Rating
Recognizing hospital excellence
Statista and Newsweek are launching the Global Hospital Rating: a comprehensive hospital benchmarking system designed to provide an overview of a hospital's strengths in established concrete quality dimensions.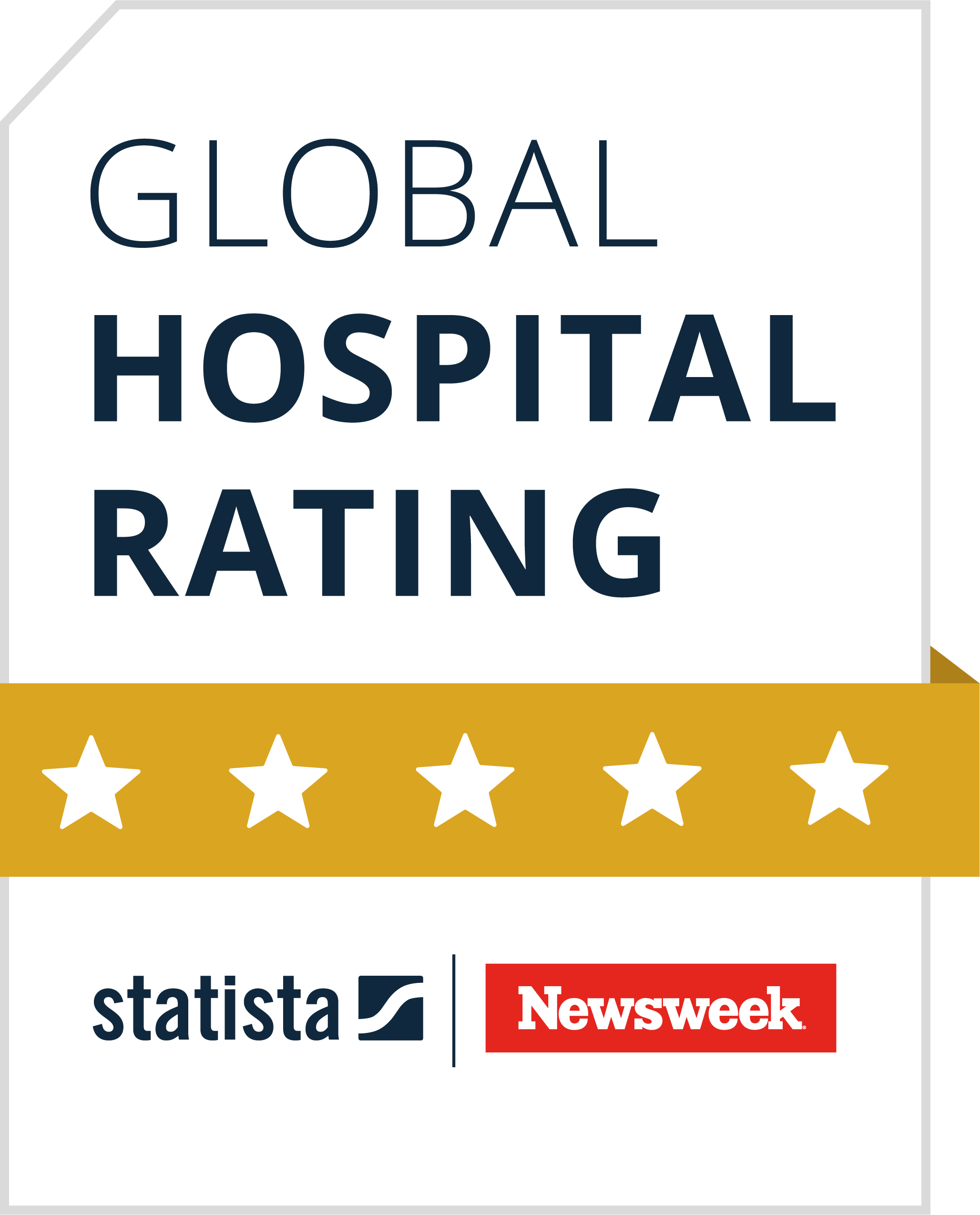 What is the Global Hospital Rating?
After 5 years of creating international hospital rankings renowed in the global market, Statista and Newsweek are launching the Global Hospital Rating in 2023 – a star system recognizing hospital excellence.
The rating process is based on a survey which hospitals must submit. The responses of the survey will be evaluated by the Statista Team. Hospitals that meet the criteria, will receive a rating between 1 and 5 stars.
This will allow hospitals to attract the best healthcare professionals and increase trust with patients.
Why should my hospital participate?
By participating in the Global Hospital Rating, your hospital will be able to identify its strengths and areas of improvement, signaling the quality criteria your hospital meets to patients and potential talent.
The Global Hospital Rating is valid for a period of 2 to 3 years, and can be renewed by future evaluations.
Contact us
If you have any questions about the Global Hospital Rating, please contact us.
Learn more about Statista R
Team
At Statista R, over 100 analysts, data scientists, back-office managers, and licensing sales managers work as a team every day.
Partners
We collaborate with well-known and highly respected media partners in the Americas, Europe and Asia.
Locations
With our offices located all around the world, we attend to the needs of the different local markets.