Switzerland's Best Employers 2022
Based on an online survey of more than 7,000 employees, Switzerland's best 250 employers were awarded for the fourth time in cooperation with Handelszeitung and Le Temps.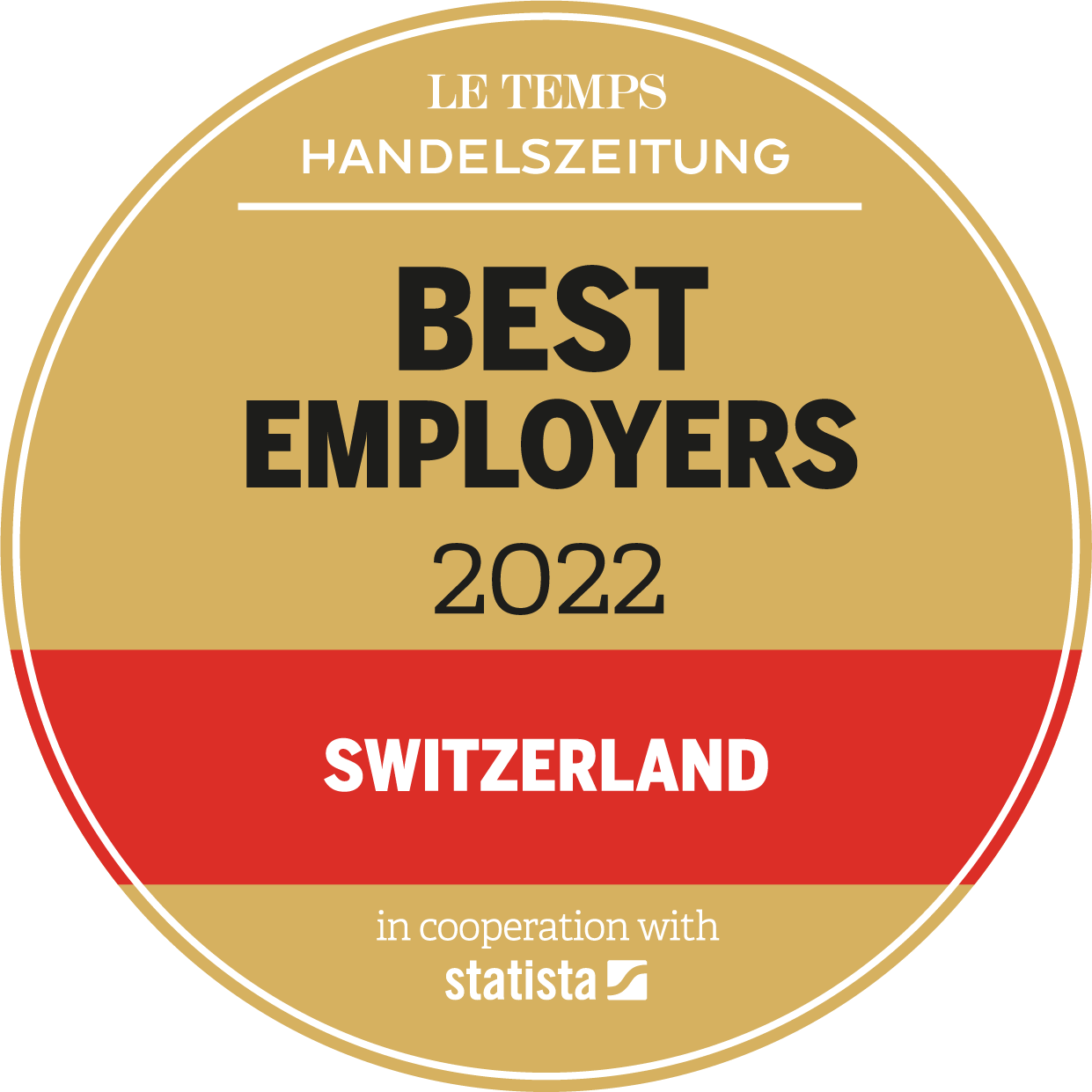 List of Switzerland's Best Employers 2022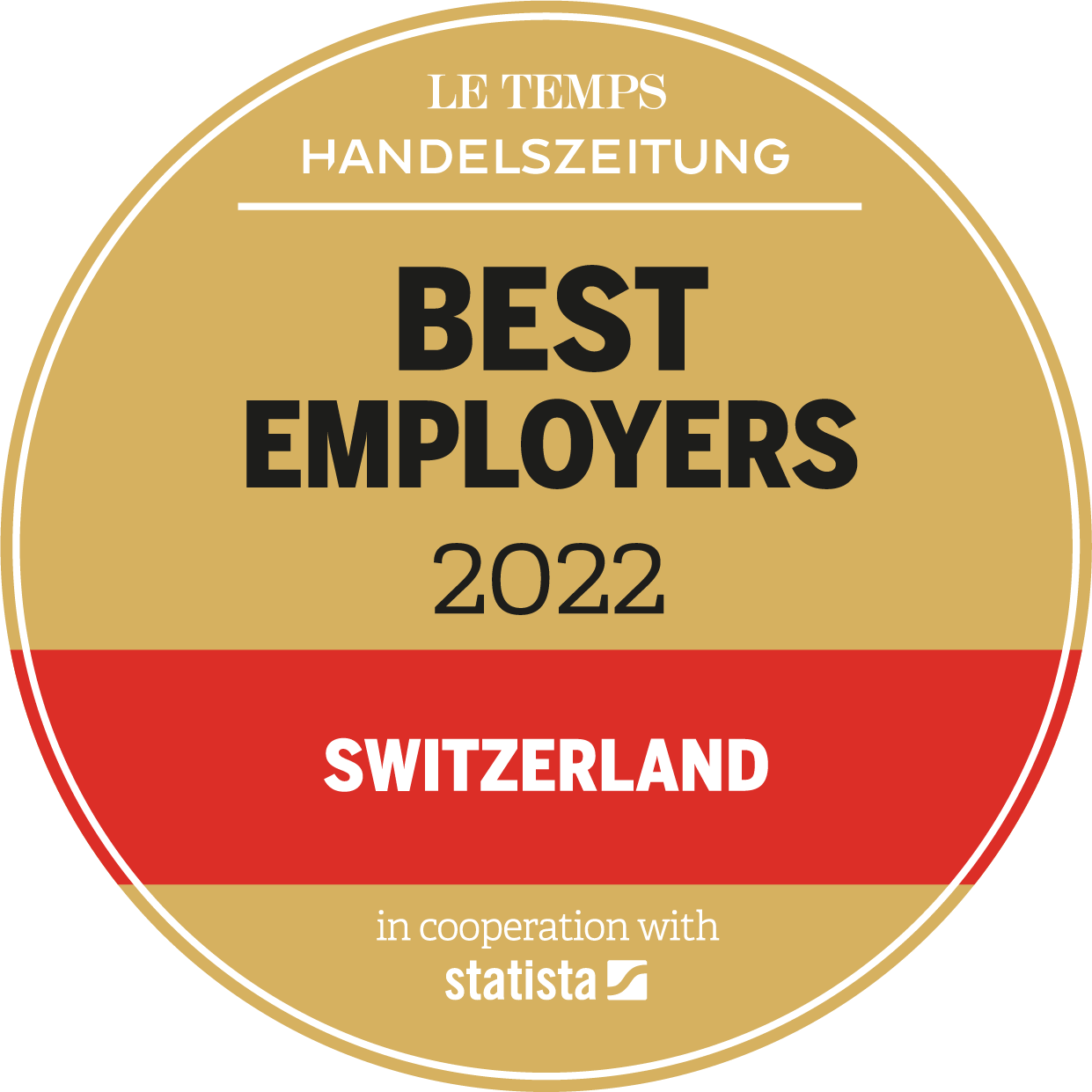 Did your company make the list?
The "Winner's Portal" for award-winning companies offers a unique overview of the use of the official employer certificate as well as the terms and conditions and a personal contact.
The Best Employers 2022 is a list of 250 companies in Switzerland, who were selected due to their success as excellent employers.
The research entailed identifying over 1,500 employers with more than 200 employees in Switzerland. The list of the "Best Employers 2022" is based on a large-scale online-access panel survey, through which thousands of employees were asked for their ratings, as well as recommendations generated by the websites of Le Temps and Handelszeitung. Across all channels, more than 200,000 ratings were included in the ranking.
Our scoring model is based on independently collected survey data from employees in Switzerland. This data is divided into several assessment dimensions.
Score breakdown

Score
breakdown
On a scale of 0 to 10, respondents indicate how likely they are to recommend their own employer to friends or family – with 0 being the worst and 10 the best.
Respondents indicate the industry they work in. Based on this, each respondent is shown a selection of employers who are active in the given sector. Respondents can then voluntarily recommend or advise against employers from the list.
A detailed report on our methodology for Switzerland's Best Employers 2022 is available.
Handelszeitung – the leading business publication in Switzerland. News from business, politics and finance, 365 days a year, since 1861. Read what is important in business, stock market and politics worldwide: company and stock market news, interviews with personalities from politics and business, job changes, career tips and portraits of Start-ups. The printed newspaper appears weekly on Thursdays.
Le Temps is the only French-language general daily newspaper of national scope in Switzerland. Since January 2021, Le Temps belongs to the Aventinus Foundation, whose main goal is to support and stimulate the existence of autonomous, diversified and quality media.
Do you have questions about your ranking, our projects,
or why you're not on the list?
Ask us. We're happy to help.
Recognizing the Best
Statista R is dedicated to finding and recognizing the best in class with its independent approach to data collection and evaluation. Whether employer brands, law firms, management consultancies, e-commerce or products - each of our market analyses, rankings, top lists and ratings are produced completely independently and with sound methodology.