Europe's Diversity Leaders 2024
Statista and the Financial Times have created the 5th edition of the "Europe's Diversity Leaders"report. This report continues to identify the best companies for Diversity by launching online surveys, call for participation, and supplementary desk research.
Your company has been named as one of Europe's Diversity Leaders in our report. As a result, you have the opportunity to license the report's official logo as well as receive an Insights Analysis report. Both options are designed to be tools for your Diversity & Inclusion strategy and can be implemented across your HR, marketing, and communication platforms.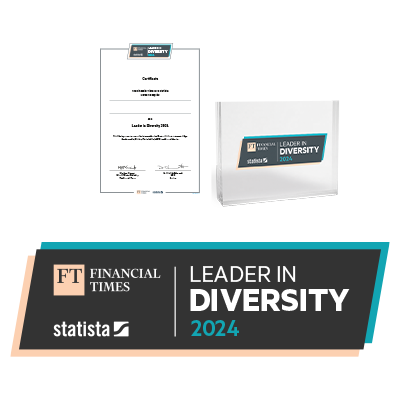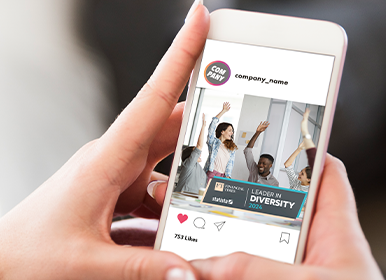 Social Media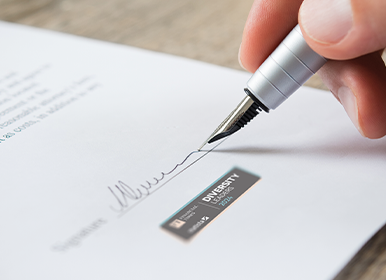 Recruitment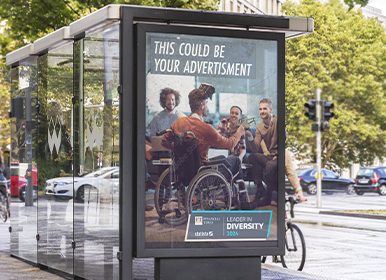 Marketing & PR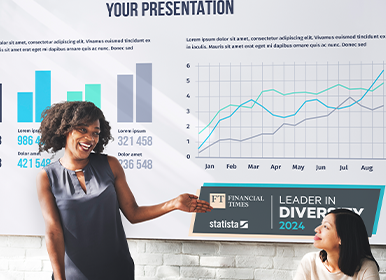 Investor Relations
Media Kit
This kit includes prepared graphics and artwork which support the immediate usage of the award in your marketing and communication campaigns.
Wallpapers & Backgrounds
Prepared backgrounds for your desktop and company mobile phone. The package also includes backgrounds for video meetings.
Social Media
Create momentum among your followers! Prepared artworks for Social Media (e.g. Facebook, Twitter and Instagram) for time-efficient usage of the award on your social media channels.
E-Mail Signatures & Web Banner
In order to use the logo immediately, the media kit contains a prepared artwork for signature strips and a web banner. This will help you to get even more frequency on the award-communication.
Get exclusive access
Enjoy exclusive access to our "winners portal", available only to awarded companies. This personal access allows you to have deeper understanding of the special award logo, its use cases, and contains the licensing options for your company. Feel free to fill out the contact form below to get immediate access.
Europe's Diversity Leaders 2024
More than 13,000 corporations from all industry sectors employing at least 250 people in the following countries were eligible: Austria, Belgium, Denmark, Finland, France, Germany, Ireland, Italy, Luxembourg, the Netherlands, Norway, Poland, Spain, Sweden, Switzerland and the United Kingdom.
The companies were identified through extensive desk research. The survey was conducted using online access panels, providing representative samples of the workforce in the respective countries.
The 850 companies receiving the highest total scores were awarded as the Diversity Leaders 2024.
Companies evaluated
> 13,000
Employees surveyed
> 100,000