France's Fastest Growing Companies 2023
For the seventh time, Statista, in cooperation with Les Echos, have recognized the "Top 500 – France's Fastest Growing Companies". It continues to identify outstanding companies among thousands of French enterprises following months of research, intensive database research and directly contacting tens of thousands of companies.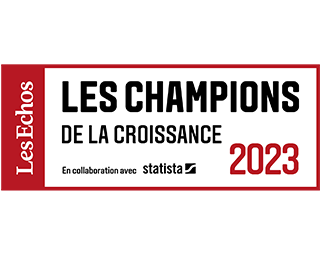 List of France's Fastest Growing Companies 2023
Project registration
Companies that are interested in participating in next year's ranking can register below to be notified when applications open.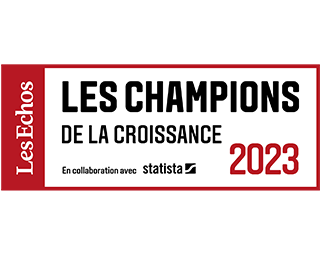 Did your company make the list?
The "Winner's Portal" for award-winning companies offers a unique overview of the use of the official Growth Champion certificate as well as the terms and conditions and a personal contact.
Les Echos: France's Fastest Growing Companies ranking is a list of the Top 500 companies in France that have achieved the highest percentage growth in revenues between 2018 and 2021. The annual high-profile list compiled by Statista and Les Echos is a visible and public acknowledgment of fast-growing companies in France which is published online and as a special report in Les Echos Week-End magazine.
Minimum CAGR to be included
12.36%
Calculation of growth rates
The calculation of company growth rates is based on the revenue figures submitted by the companies.
The compound annual growth rate (CAGR) was calculated as follows:

A detailed report on our methodology for " France's Fastest Growing Companies 2023" is available.
Founded in 1908, Les Echos is today the leader in economic information in France. The brand supports decision-makers and entrepreneurs so that they are always one step ahead. Every day, it offers them a global vision of world events and the economy. It deciphers corporate strategies and captures the major emerging trends. It stimulates public debate with a plurality of opinions and contributions for a responsible economy. Les Echos reaches 11 million readers per month by publishing daily economic, financial and political press articles. It also gathers specific reports in its magazine Les Echos Week-end.

Recognizing the Best
Statista R is dedicated to finding and recognizing the best in class with its independent approach to data collection and evaluation. Whether employer brands, law firms, management consultancies, e-commerce or products - each of our market analyses, rankings, top lists and ratings are produced completely independently and with sound methodology.