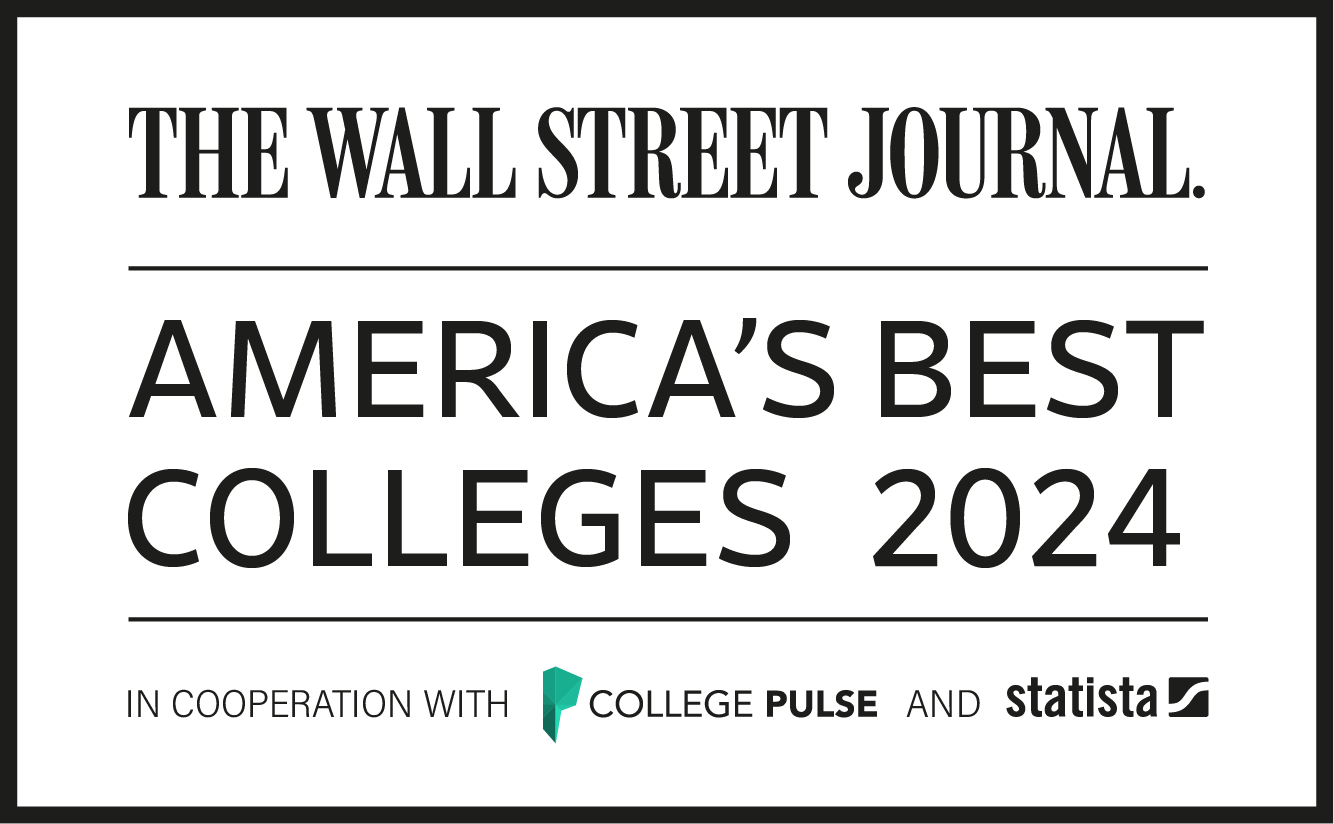 America's Best Colleges and Universities 2024
In one of the largest ever independent surveys of verified college students in the U.S., 60,000 undergraduates and recent undergraduate alumni were surveyed by College Pulse to the determine the colleges which provide the highest quality of learning environment and student experience, in the view of their students. The ranking combines this with analysis of student outcomes, looking at graduation rates and graduate salaries in absolute terms, and colleges' performance on these metrics controlling for the attributes of the students they educate.
Your institution belongs to the exclusive list of "America's Best Colleges 2024" and is given the opportunity to license the official award logo. The package-options will help you to boost your marketing, recruiting, and underline your communication strategy.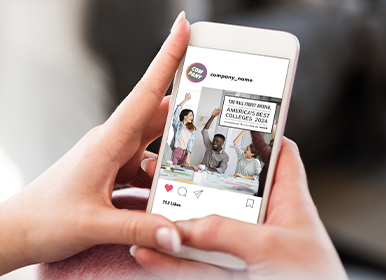 Social Media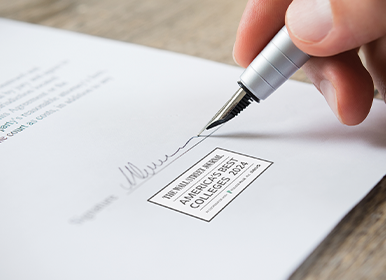 Recruitment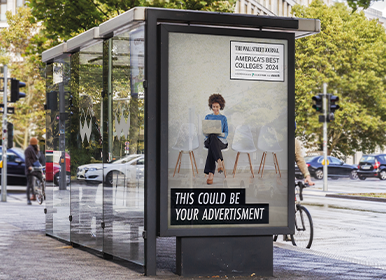 Marketing & PR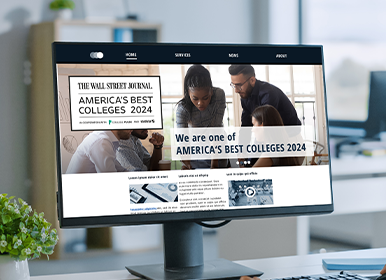 Donor Communications
Media Kit
This kit includes prepared graphics and artwork which support the immediate usage of the award in your marketing and communication campaigns.
Wallpapers & Backgrounds
Prepared backgrounds for your desktop and company mobile phone. The package also includes backgrounds for video meetings along with pre-designed social media posts and email signature graphics.
Social Media
Create momentum among your followers! Prepared artworks for Social Media (e.g. Facebook, Twitter and Instagram) for time-efficient usage of the award on your social media channels.
E-Mail Signatures & Web Banner
In order to use the logo immediately, the media kit contains a prepared artwork for signature strips and a web banner. This will help you to get even more frequency on the award-communication.
Get exclusive access
Enjoy exclusive access to our "winners portal", available only to awarded companies. This personal access allows you to have deeper understanding of the special award logo, its use cases, and contains the licensing options for your company. Feel free to fill out the contact form below to get immediate access.
America's Best Colleges and Universities 2024
The Wall Street Journal (WSJ) has partnered with College Pulse (CP) and Statista to launch an improved and updated college rankings. The WSJ/CP College Ranking is constructed by applying rigorous statistical analysis to official government data, combined with responses from one of the largest independent surveys of verified students ever conducted in the U.S.
Over 1,700 colleges located in the US, title IV eligible, with more than 1,000 undergraduate students enrolled and not for profit were eligible and analyzed in this new college ranking methodology.
Students and alumni surveyed
60,000