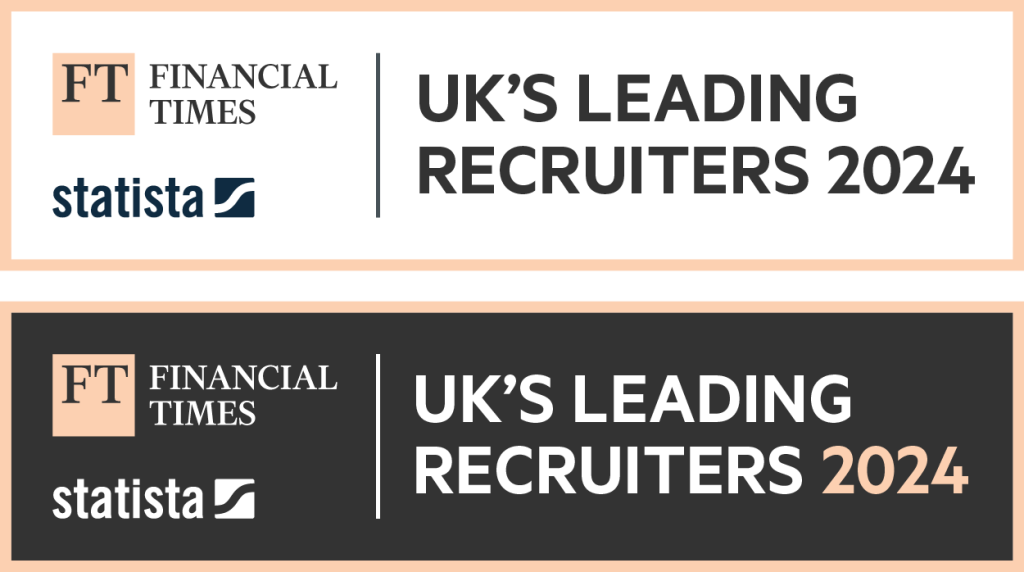 UK's Leading Recruiters 2024
The UK's Leading Recruiters 2024 Special Report was compiled following the launch of surveys by Statista among your peers, clients and candidates. It was primarily through this process involving direct contact with your peers and public calls for participation, that the UK's Leading Recruiters were identified.
Your recruitment consultancy was identified by Statista & The Financial Times as one of the most highly recommended consultancies in the UK. Keeping this in mind, you may wish to take advantage of this increased company profile by purchasing the official Financial Times UK's Leading Recruiters 2023 Logo-License. This will allow your company to bear the official logo, clearly marking your firm as one of the most highly recommended recruitment consultancies, in your communication and marketing materials. Along with the official Logos, included in the logo-license is also a PDF certificate, Trophy and Media Kit.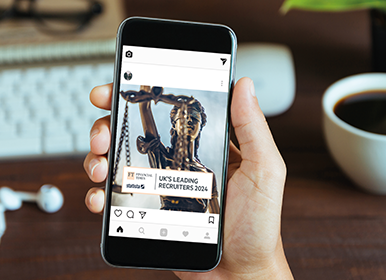 Website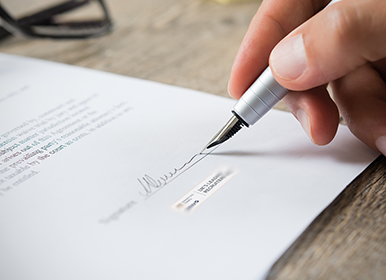 Business Development Materials (Proposals)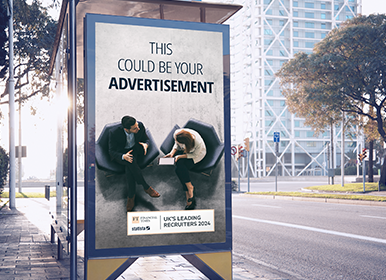 Marketing & PR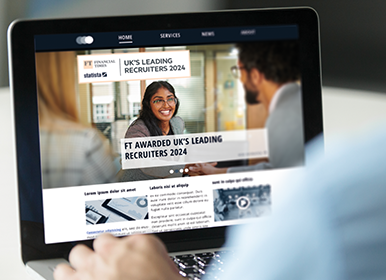 Recruitment
Media Kit
This kit includes prepared graphics which support the immediate usage of the award in your marketing and communication campaigns.
Wallpapers & Backgrounds
Prepared backgrounds for your desktop and company mobile phone. The package also includes backgrounds for video meetings along with pre-designed social media posts and email signature graphics.
Social Media
Create momentum among your followers! Prepared graphics for Social Media (e.g. Facebook, Twitter and Instagram) for time-efficient usage of the award on your social media channels.
E-Mail Signatures & Web Banner
In order to use the logo immediately, the media kit contains prepared graphics for signature strips and a web banner. This will help you to get even more frequency on the award-communication.
UK's Leading Recruiters 2024
For the first time, the Financial Times and Statista are awarding the title of the UK's Leading Recruiters 2023 to organisations in the following categories: Executive Search, Permanent Placement, Staffing, Biotech & Pharma, Business & Professional Services, Education, Energy & Renewables, Engineering & Industry, Financial Services, Health & Social Care, High Tech & IT, Hospitality, and Oil & Gas.
Between 17th April and 18th June 2023, the independent market research institute and statistics platform Statista conducted broad surveys among:
External recruiters (e.g. head-hunters, HR-consultants, staffing experts)
HR-managers/hiring managers from companies as clients of recruiting firms (including senior personnel in charge of staffing)
Candidates who have had experience with a recruiting firm (e.g. obtained a position)
Participants had to qualify for the survey and were then able to recommend up to ten firms per category and reflect on their experience with them. The recruiting firms could be chosen from an extensive auto-completion list. Additionally, participants had the opportunity to recommend any other recruitment company not on the list.
The scoring is based purely on these recommendations, and only firms with above average recommendations in the respective category were awarded. The groups were sorted into these classes: gold (very frequently recommended), silver (frequently recommended), and bronze (recommended).
Participants' responses, as well as the final selection of firms in each list, were carefully reviewed. Self-recommendations among recruitment agencies were excluded.
Companies evaluated
10.500