The Best Recruiting Firms
Hiring qualified personnel that is a good match becomes more and more complex, considering the globalization of workflows and the changing expectations towards working conditions such as work from home.
The number of options for styles of collaboration grow whereas the pool of specialists is typically limited, which poses challenges for both HR departments and candidates. This is where recruiting firms can offer support.
To provide guidance to the variety of firms and platforms that provide recruiting services, we at Statista R recognize the best-in-class for recruiting in cooperation with high-profile media partners. Projects focus on the best recruiting firms as evaluated by recruiters, HR managers and candidates.
What we do
Statista R Recruiting Firms is dedicated to finding and recognizing the best-in-class recruiting and temporary staffing firms following Statista's independent approach of data collection and analysis.
Statista's ranking projects examine thousands of recruiting, temporary staffing firms and recruiting portals for the search of executives, professionals and specialist personnel worldwide to identify the best. The sophisticated methodology is based on independent online surveys among recruiters, HR managers and candidates. Indicators such as the likelihood of recommendation, the quality and selection of the proposed positions and candidates, services and communication or the duration of the recruitment process are evaluated by both HR managers and candidates. In some cases, the web presence of recruitment portals is assessed as well.
Every recruitment firm or portal obtains a score according to the recommendations received and other evaluated criteria and those with the highest scores are awarded.
Number of Data Points
> 77,405
Number of Companies covered
> 12,182
Number of Countries covered
4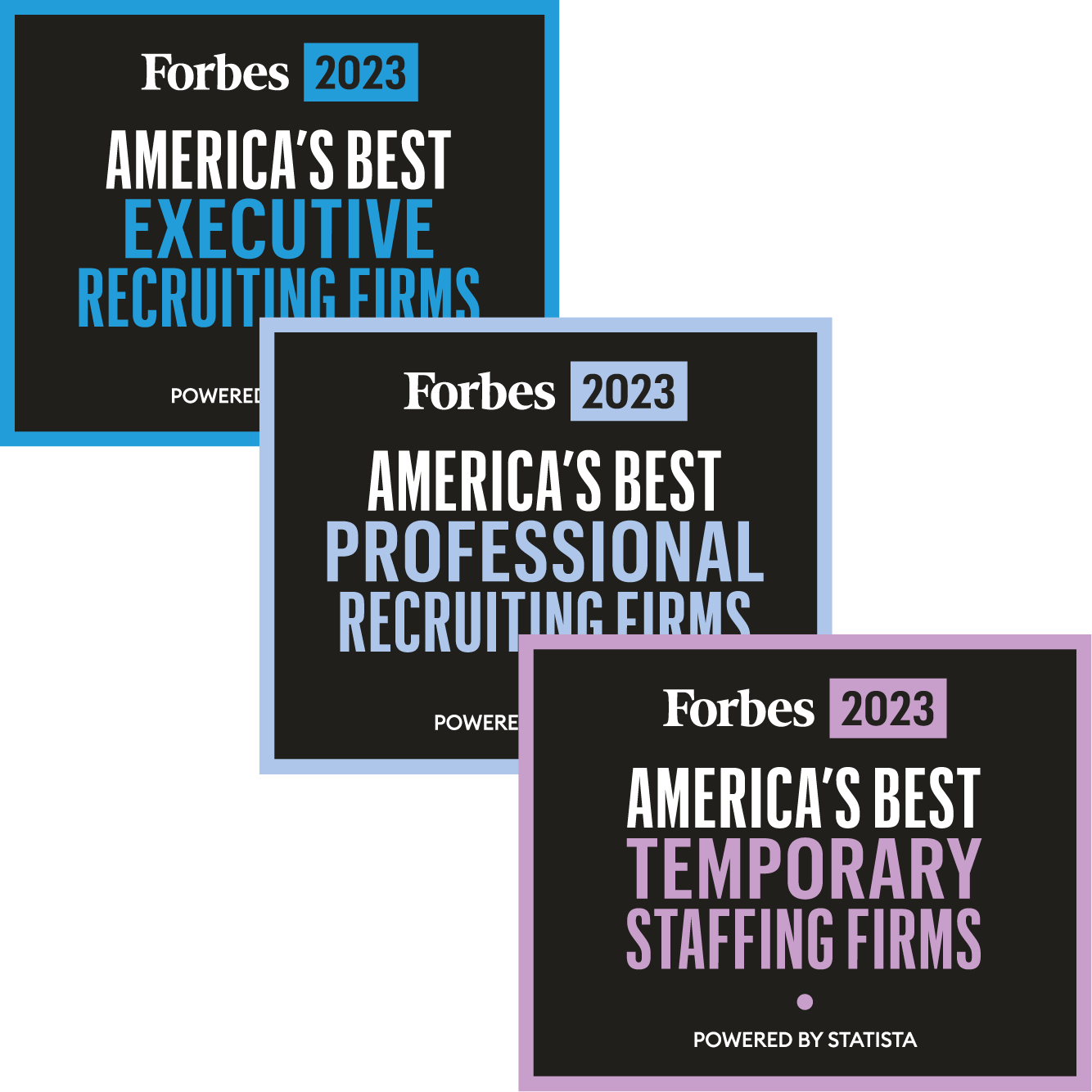 America's Best Recruiting and Temporary Staffing Firms 2023
America's Best Recruiting and Temporary Staffing Firms were selected based on our innovative methodology, guaranteeing unbiased results and providing reliable insights. In total, more than 5,200 participant results have been considered in the final analysis to determine America's Best Recruiting and Temporary Staffing Firms 2023.
Our Partner

Learn more about Statista R